Beautiful 21st Birthday Cake
by Sam Parkhill
(Victoria AUS)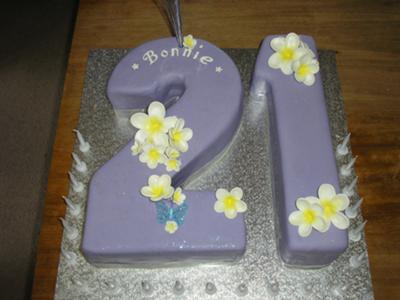 21st Birthday Cake
The number 2 for this 21st birthday cake is chocolate mud cake and the number 1 is white mud cake. They are covered with purple royal icing. Both cakes have ganash on them, 21 frangapanies in total, all of this I made.
Must See Pages for this Month!
Free Newsletter
Sign up for our free newsletter "The Icing on the Cake"