Kids Birthday Cakes Subcategories
You can pick a subcategory, or scroll down and view them all!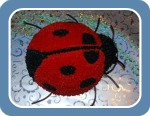 Bees, Butterflies, Ladybugs & Bugs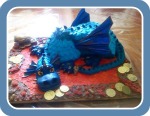 Mythical Creatures (Fairies, Mermaids, Unicorns, Dragons & Monsters)
If you want to view all of our kids cakes, you can start here. This is the first page of our kids birthday cakes section. It contains all of the kids cakes except for Character cakes. They have their own section since there are so many of them. Make sure you continue on to the other pages. The kids cakes are all listed in alphabetical order, but often times they may be called something different since there is more than one thing that they can be named. There are a total of 10 pages in our kids birthday cakes section, so make sure you see all of them!
Don't Forget the Character Cakes!
There are lots of kids birthday cakes in the
Character Cakes
section as well. If your little one has a favorite character, chances are we have a cake of that character along with pictures and instructions showing you how to make it. Our character cakes section is about as big as our kids birthday cakes section. Imagine how delighted your child will be when they see their birthday cake of their favorite character.
Free Newsletter
Sign up for our free newsletter "The Icing on the Cake"