Braeden's Mario Birthday Cake
by Stephanie Dabney
(Washington, DC)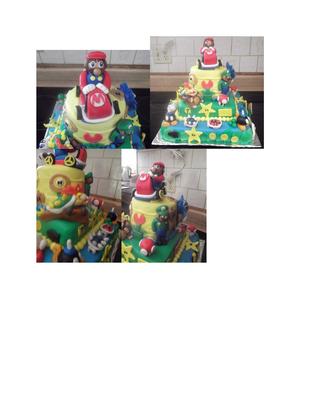 This is my first Mario cake! The cake was made for my great grandson who turned 5 in April and wanted a Big Mario cake. As I was making the cake he kept adding characters until there was not more room. The cake turned out great and the kids big and small loved it.


This is a three tier square cake with cream cheese icing covered in raspberry fondant.
The Mario car is made with rice krispies covered with raspberry fondant as well as the characters.
The bottom is two 10" marble cakes, the middle is two 8" yellow cakes and the top is two 6" chocolate cakes.
Must See Pages for this Month!
Free Newsletter
Sign up for our free newsletter "The Icing on the Cake"