Candy Land Sweet Sixteen Cake
by Dania Dobbey
(Jackson, Ms. US)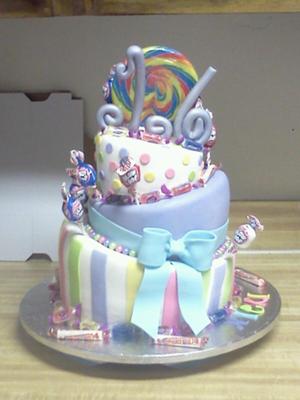 Candy Land Sweet Sixteen Cake
The cake was a Topsy Turvy cake 10" 8" 6" cake the bottom cake was filled with cotton candy flavor filling. The middle cake was made with raspberry filling the top cake was made with butter cream. The tier cake was made with vanilla flavor fondant and I added lots of candy.
Must See Pages for this Month!
Free Newsletter
Sign up for our free newsletter "The Icing on the Cake"