Dinosour and Tinkerbell Cake
by Rocio Macias-Pena
(Lakeland, FL USA)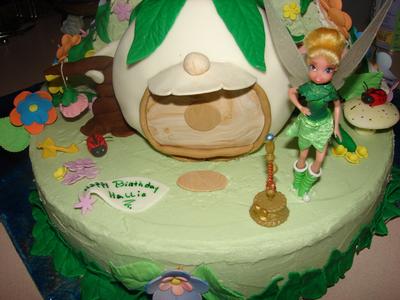 The dinosaur was my first gum paste that I did, not realizing how heavy it would be after it dried, but was a great experience. The eggs of the dinosaur are also gum paste. The hose of Tinkerbell is all cake with fondant. The tree was gum paste. The doll is plastic.


The cake itself is chocolate and vanilla with chocolate chip cookies buttercream icing.
Return to June, 2012 Cake Decorating Contest Submission Form.
Must See Pages for this Month!
Free Newsletter
Sign up for our free newsletter "The Icing on the Cake"