Ninja Turtle Cake
by Mildred Delgado
(Milledgeville, GA)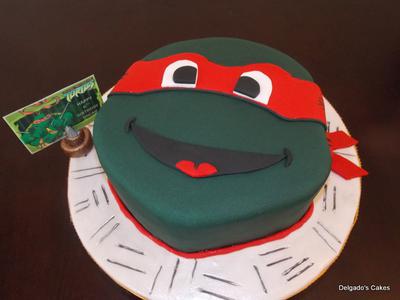 This is a 10 inches tiered chocolate cake. It was carved as the Raphael the Ninja Turtle . I filled it with Hershey's fudge and caramel. I covered with butter cream and then covered with fondant. I cut out the eyes, placed the mask, placed the mouth, dimples and the tongue. I outlined the mask with very thin string out of fondant. I covered the 14" bottom board with pearl dust and used the edible marker and make random lines for decoration.
Must See Pages for this Month!
Free Newsletter
Sign up for our free newsletter "The Icing on the Cake"