XBOX Future Cake
by Mildred Delgado
(Milledgeville, GA USA)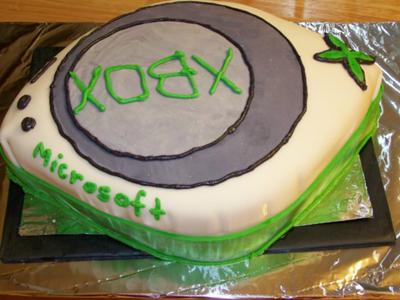 I made this XBOX cake for my son's birthday. He has so many games consoles that I wanted to give him something different. I found that this could be the new shape for XBOX and I decided to give it a try. I made an oval chocolate cake.
I covered in butter cream and then in fondant. I tried to create the logo using gray and green fondant. I also made the borders using black tip 3, line around it. I also put the buttons and
free-hand wrote the Microsoft name.
On the other side I made the other plug in cables switches and wrote free-hand wrote Happy Birthday. He loved it. It is something different...
Must See Pages for this Month!
Free Newsletter
Sign up for our free newsletter "The Icing on the Cake"